Sama is not just acrylic or millwork, we have been providing custom metal and wire fixtures for decades.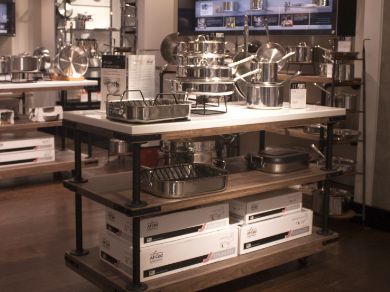 Not all displays are created equal. Sama uses only the finest  quality materials and assembles them with the upmost craftsmanship.
We have a fully equipped facility and decades of experience making top-quality metal and wire fixtures and pop displays.
View Portfolio
Metal Floor Fixtures
Wire Racks
Point-of-Purchase Displays
Shelving & Wall Systems